APPLICATION STEPS FOR FINISHED GROUT OF NATURAL MORTARS WITH NATURAL HYDRAULIC LIME (NHL)
1. Perform tests for determining the drilling distances for the application of the grout (as in Picture 1). From the central hole insert grout (pressure of 1 bar) by increasing the pressure up to 2 bars and calculate the distances of the last holes where the grout is appearing (x,y).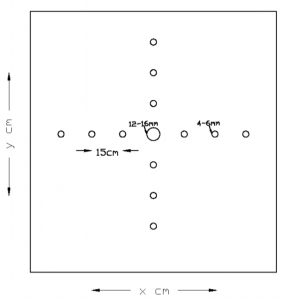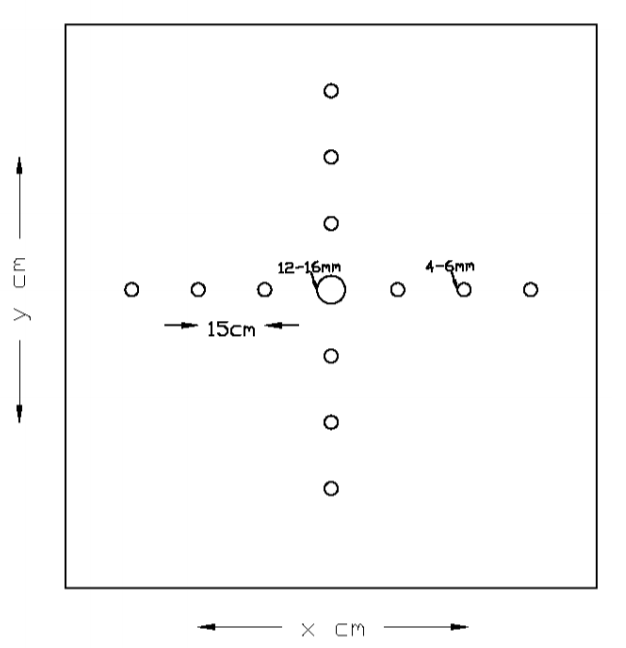 Photo 1
Open holes (12-16mm) across the surface (as in Pictures 2a, 2b, 2c, 2d, 2e) upon testing of the first step. Generally the distances (x,y) is from 40-80cm, depending on the characteristics of masonry. Install PVC transparent tubes with mortar –INTOSANA of AZICHEM for requirements 10MPa, CALCE STORICA of DIASEN for requirements 15MPa and for very deep joints the SANAZIEG of AZICHEM.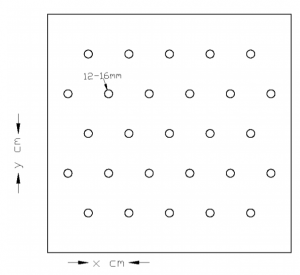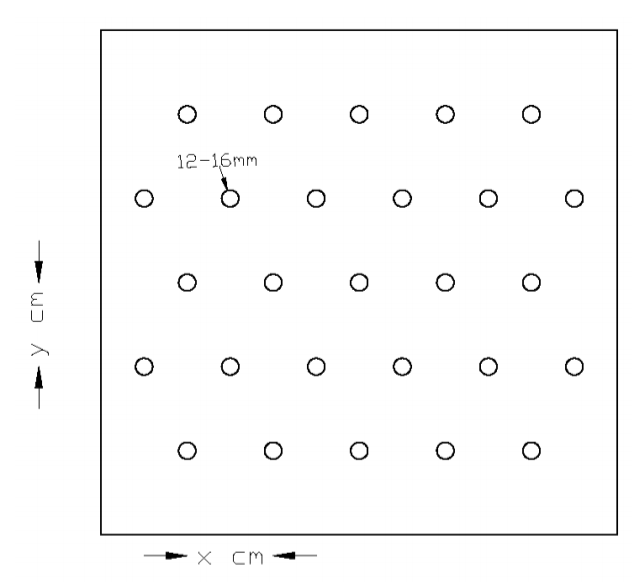 Photo 2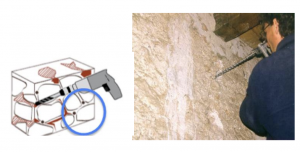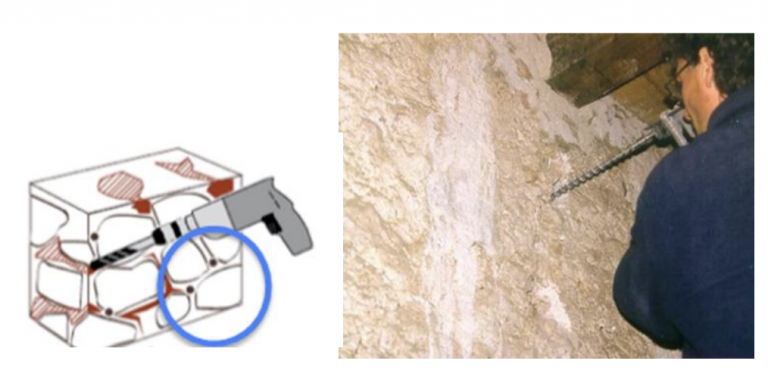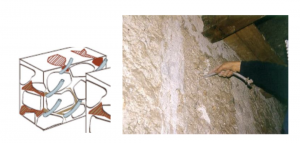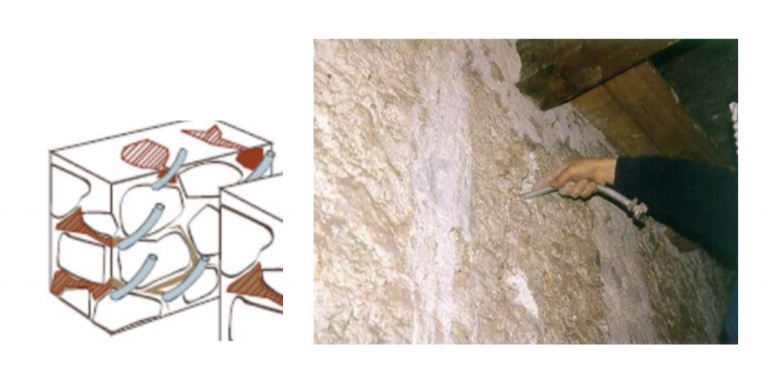 Clean the interior wall through the holes with water (from top to bottom) and let the masonry dry for at least 2 hours.
Apply the ready-made natural injection mortar – SANAFLUENS of AZICHEM for requirements over 15MPa or the MIKROSANA of AZICHEM for requirements up to 10MPa, with the appropriate machine FG3 or FG2 of REVELIN and with low pressure (1 bar) from bottom to top from the outer sides of the masonry to the center. When the pressure rises above 2 bar, transfer the application to the next hole (as shown in photo 3 and 4).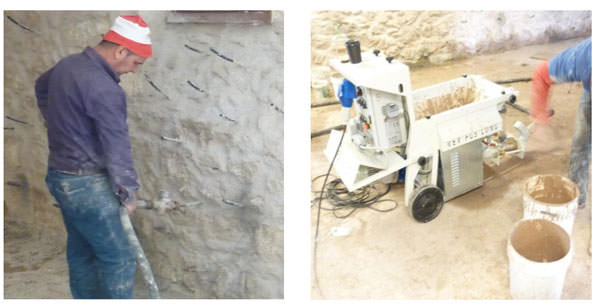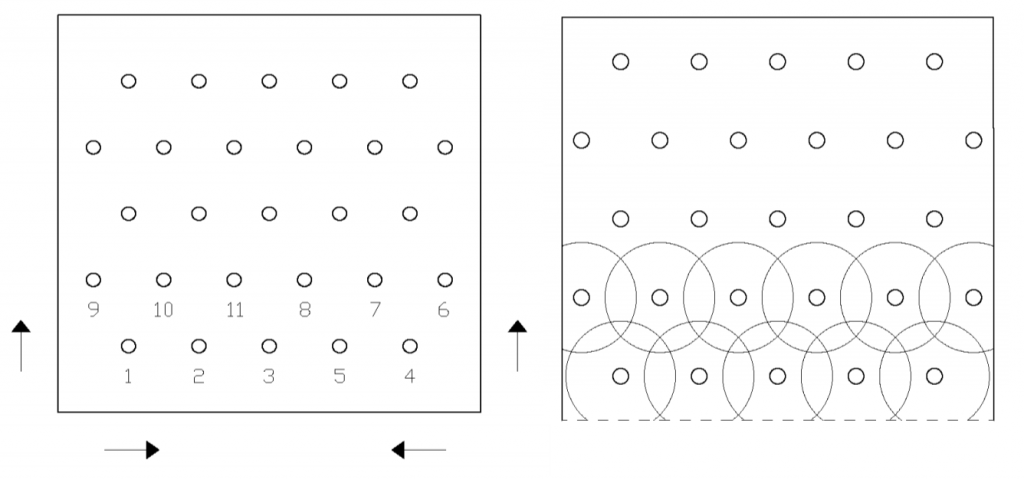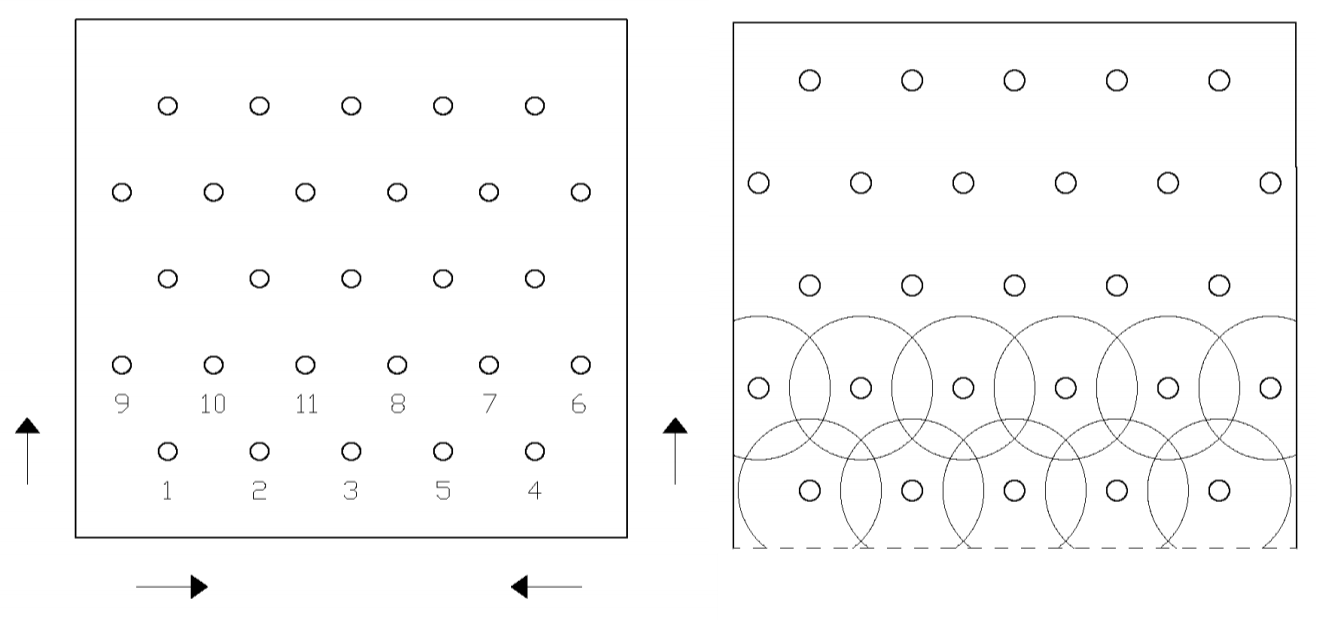 Photo 3 Photo 4
5. After cutting or removing the tubes, close the holes with INTOSANA of AZICHEM or CALCE STORICA of DIASEN or SANAZIEG of AZICHEM.